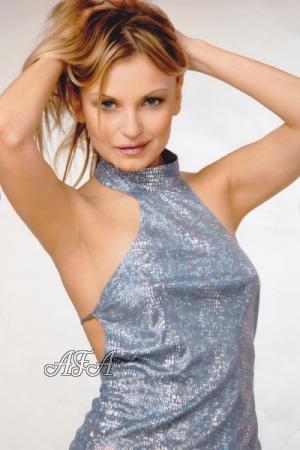 ID: 147746
Natalia
Ukraine
City:
Kiev
Age:
40
Zodiac:
Virgo
,
Ox
Weight:
110lb, 50kg
Height:
5'7", 170cm
Eye Color:
Blue
Hair Color:
Brown
Marital Status:
Single
Children:
None
Religion:
Christian
Smoker:
No
Drinker:
No
Education:
University
Company:
Private
Job Title:
Manager
Years Worked:
3
Sports:
Running
Hobbies:
Music, architecture, nature
English:
good
Languages:
Russian (excellent),Ukrainian (native)
Self Description: I am kind, honest, intelligent, goodness, cheerful, sociable, open, smart, romantic, well-educated and tender. I'm a romantic, kind, direct, physical, warm, close, impulsive, like to surprise, and to treat others well. I hate injustice. I'm a good and loyal friend . I have a good sense of humor and love to laugh. I want giving and receiving love, caress, compassion and understanding. I need a man who understands that this never comes easy,that it is the most difficult work in life, and that it needs to be worked on every day.
Comments: He must to be intelligent, cheerful, smart, careful, goodness, tender, courageous, humor.You are serious and honest, optimistic, and you must have a good sense of humor. I like that you are confident and strong.